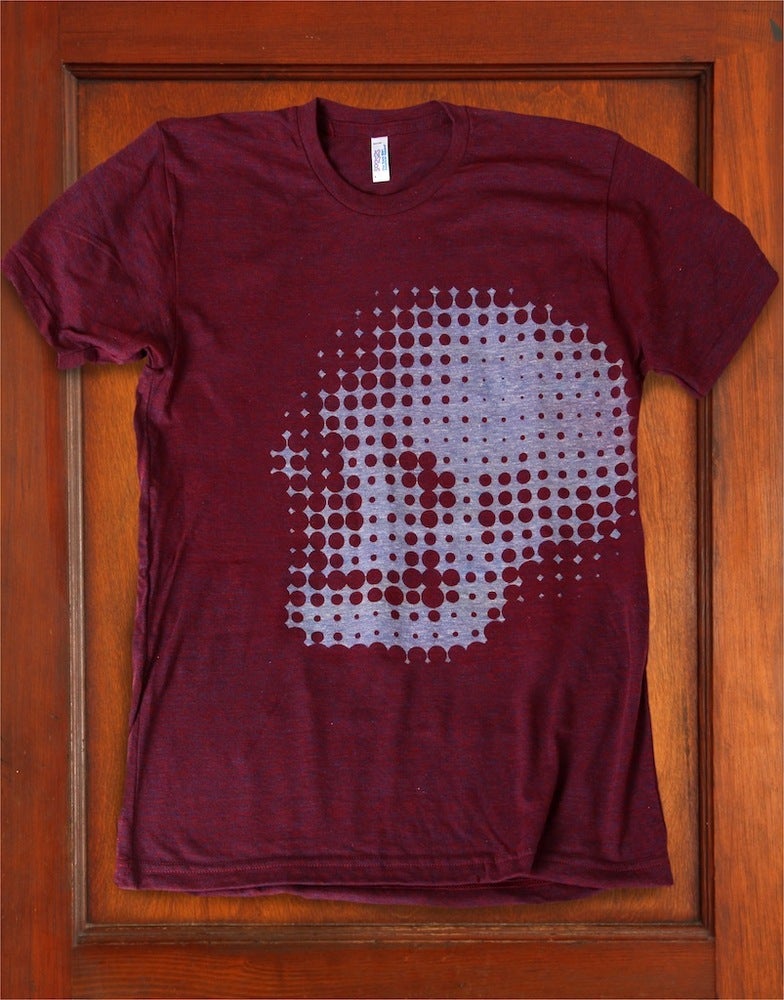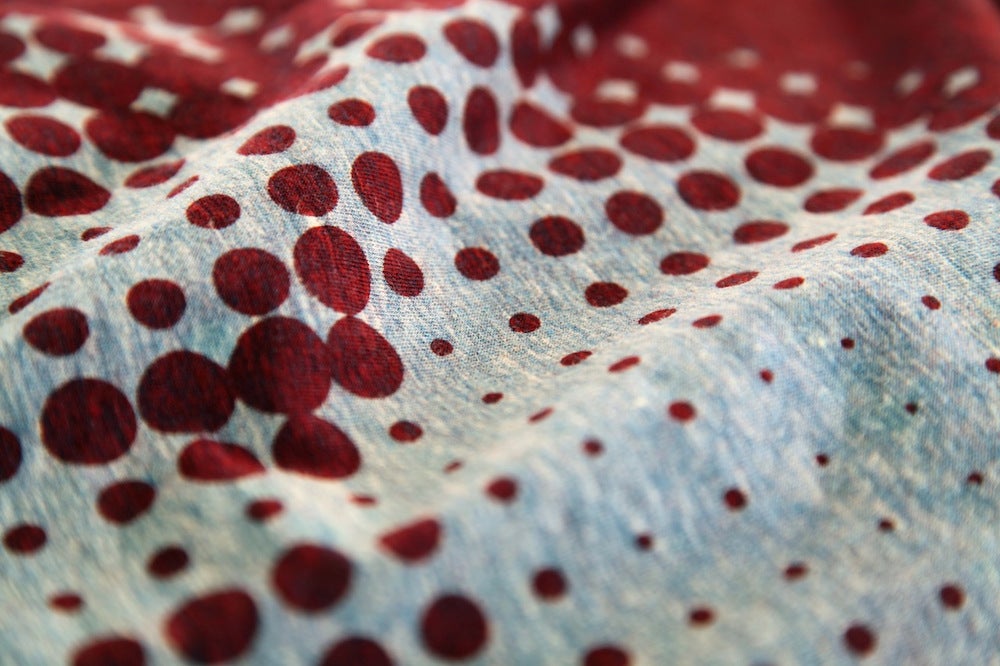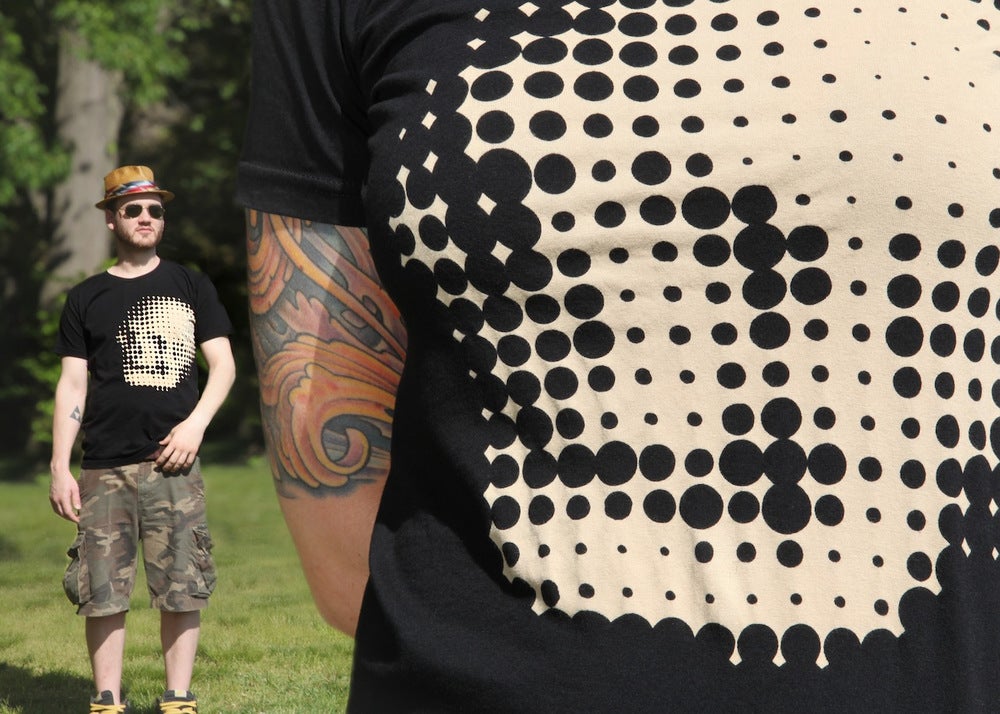 Memento Mori (Near/Far) [Discharge Print—Cranberry]
$35.00 + $6.00 shipping
Most tees have images meant for close range. At ten feet away, text is legible and details are clear. Far away, tee images become indecipherable. The Vantage Near/Far series inverts the typical legibility of a t-shirt's image. Instead of clarity at near range and obscurity at a distance, the Near/Far shirts seem like abstract patterns up close. But from a distance, the image appears clear.
Throughout art history, skulls in painting and sculpture have been used as memento mori, or reminders of mortality. The Vantage Tees Memento Mori Skull is made up of bold dots carefully arranged to appear clear from long range. At fifty feet, your tee will send a crisp and clear message—"thou art mortal."
Discharge Printing Process
Unlike typical screen-printing, where ink is added to fabric in layers, discharge printing uses a special process that actually removes the dyes from the shirt, leaving the natural color fibers. This yields an extremely soft print on your shirt, as no ink is added to the fabric. Discharge Screen Printing is more complex than standard ink-based screen-printing; each print will have minor variations.
Vantage Tees is excited to offer new experiments in discharge printing. Memento Mori (Near/Far) [Cranberry] is made on a poly-cotton-rayon blend tee, where the discharge process removes only the purple cotton color, revealing the blue-white heather poly-rayon blend below.
Memento Mori (Near/Far) comes as a discharge print on an American Apparel Tri-Blend Cranberry tee.
[Black Tee is SOLD OUT. Shown here to demonstrate illusion]
Vantage Edition 07.2012
Order by 09 July 2012. Shirt will ship on 16 July 2012.
We do not accept returns for sizing.
Please consult our
sizing chart
before ordering.